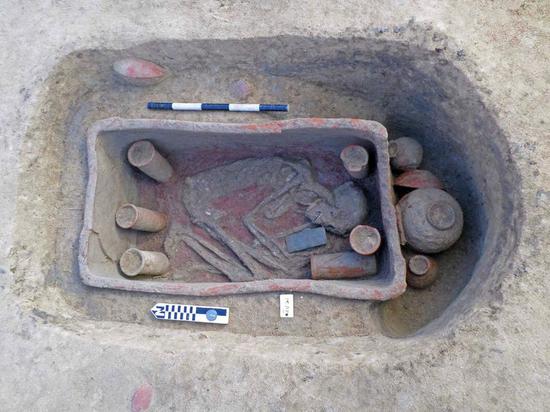 This undated photos shows a discovered pottery coffin in Daqahilia province, Egypt. (Egyptian Ministry of Tourism and Antiquities/Handout via Xinhua)
An Egyptian archeological mission has uncovered 83 tombs in the Delta province of Daqahilia, Egypt's Ministry of Antiquities said on Wednesday.
"The tombs that were found in Om al-Khilgan area in Daqahilia dated back to 4,000 B.C. that was known as Lower Egypt civilization," said Mostafa Waziri, secretary-general of the Supreme Council of Antiquities.